Events
Not only can we count on DivaCup for providing super period protection, but also their support of #PeriodTalk!
As we approach our 2nd anniversary of #PeriodTalk tweet chats, we'd like to share another great giveaway to help get everyone in the party mood!
As wonderful supporters of Period Talk (the idea of open menstrual conversation) and #PeriodTalk (our "monthly" tweet chat) DivaCup has donated an awesome prize pack to encourage participation!
Two (not just one, but TWO!) lucky tweet chat participants will win a Diva Prize Pack which includes:
2 Comments | - We'd love to hear from you!
---
It's hard to believe we are celebrating two years worth of #PeriodTalk Tweet Chats, but here it is time to celebrate another anniversary!
Helping us do so, is our lovely friends over at Feby.com. At 11am PST / 2pm ET we'll be partying it up on Twitter! We'll be recapping our fun filled year, giving away some fun prizes (like this one) and having some good ol' fashion Period Talk (anything goes)!
If you're unfamili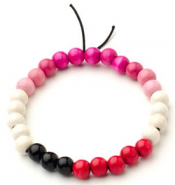 ar with Feby, let us share. Feby's mission is ""To empower women through a sisterhood of awareness and empathy." To do this, they've created a handy device, their Female Empowerment Bracelet. This little bracelet is constructed of 28 wooden beads (of different colors) identifying the different parts of a woman's cycle.

1 Comment | - We'd love to hear from you!
---
We are preparing for a healthy challenge, but not just any healthy challenge, Marysville's fifth annual Healthy Communities Challenge Day! It will be a day to get out of the rut and challenge yourself to make healthier choices.
Whether you are local to the Seattle area or are somewhere else in the world you too can participate. It is all about taking the time to make some of the decisions in your life healthier ones!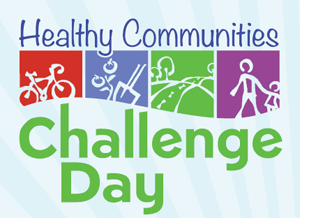 There are tons of ways you can do this, some include:
– Get more sleep! 9 hours of sleep per night is recommended
– Incorporate more fruits and veggies into your diet. (5 servings per day – organic when possible)
– Reduce your "screen" time and get social! Visit with a friend, play a game, have some fun!
– Exercise (walk, run, hike, play with the kids, you get the idea…)
– Eliminate the use or consumption of tobacco products or sugary drinks
Your healthy challenge doesn't just have to be focused on personal health it can also include ways to improve the health of our environment. You can:
– Recycle. So many things are recyclable these days. By recycling you will greatly reduce your amount of waste.
– Collect rainwater. Use it to water your houseplants, garden or flower beds.
– Carpool. Save gas, money and time.
– Choose eco-friendly cleaning products and reduce toxins from the air and waste water.
And our favorite. (wink, wink)
– Use chlorine-free feminine hygiene products, or try products like menstrual cups or cloth pads. Your body AND the environment will thank you! If you haven't already, we encourage you to poke around our site, we've got plenty of information to help educate you on the benefits of these products. And if you've still got questions, we've got answers! You can check out our community forum, PeriodTalk, for a little Q&A or you can contact us directly.
So here's the challenge! If you're local to the area, stop by this high energy family event and say hi (after all it's FREE!). There will be live entertainment, health screenings, fun activities like rock climbing, hula hooping, bungee runs and great informative booths (like ours!) We have our own special booth event, plus we'll be giving away some free samples thanks to our friends at Maxim Hygiene and Softcup. The event is tomorrow, June 1, 2013 from 10am – 2pm (Allen Creek – 6505 60th Dr NE, Marysville, WA 98270)
Not in the Seattle area, no problem, hold your own Healthy Challenge Day! You can take an active roll in your health, by making the simple choice to take action, they key is getting started. Simply pick a day, and choose to implement one of the ideas we listed above (or search out your own ways). There's no need to tackle them all at once. Celebrate small successes, after you incorporate one idea, choose another and repeat! It really is that easy!
Wishing you much success on your path to a healthier life!
No Comments | - We'd love to hear from you!
---
Earlier this month Andrea Donsky of NaturallySavvy.com shared an investigative report, Conventional Feminine Hygiene Products:  A Women's Issue With Toxic Implications. With it she posted a video (see below) that is spreading online like wild "fire!"
In this video you will see what happens when she sets fire to two different brands of sanitary pads (Always & Natracare). One burns rapidly, which could be a sign of petrochemicals and plastics, while the other one hardly burns. Can you guess which brand is which?
NaturallySavvy.com believes women deserve to know what goes onto and into their bodies every single month, and so do we!! If you agree, we have 3 activities that you can participate in to help show your support.
1. Join us for a special tweet chat on this topic June 14, 2013 (11am PST / 2pm ET). Andrea will be joining us as a special guest to share more and answer questions.
2 Comments | - We'd love to hear from you!
---
You heard it right! We are not only having a sale on Lunette Cups, but we're also doing a giveaway!
Being a big supporter of our monthly #PeriodTalk tweet chats on Twitter, Lunette has offered to provide us with a great giveaway to help promote participation.
Joining us June 14th will be the amazing Andrea Donsky, founder of NaturallySavvy.com. Andrea, a registered holistic nutritionist, and advocate of living a natural and healthy lifestyle recently posted the article, Conventional Feminine Hygiene Products: A Women's Issue With Toxic Implications (includes a great demonstration). She'll be talking about the unlisted materials u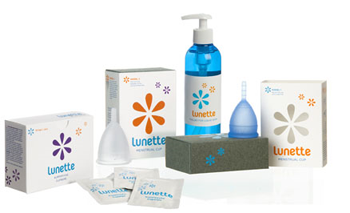 sed in traditional menstrual products and women's rights to know what we are putting in or near this delicate area of our bodies. Taking it one step further she has started a petition. Protect your rights and check it out, here.
So what is this about a Lunette Cup sale and giveaway you ask? Well…we design our tweet chats to be not only informative but FUN! And it's always fun to win something, right? One lucky participant will score Lunette's Awesome Gift Package.
3 Comments | - We'd love to hear from you!
---
Are you ready for summer? We are!

We have been having some beautiful weather here in the Seattle area and it is definitely getting us ready for summer. But when you think beaches, swimsuits and swimming do you think heavy periods,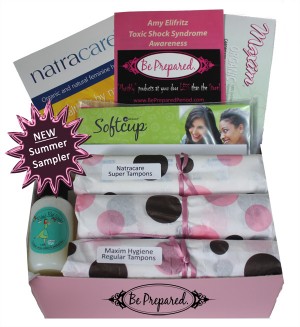 bloating and PMS? Let us help you Be Prepared for Summer and Your Period in this Friday's tweet chat (11am PST / 2pm ET) with women's health coach Nicole Jardim from The Healthy Elements.
To tie in with this month's topic and encourage participation Be Prepared Period will be  giving away a Summer Sampler Kit to one very lucky participant.
The Summer Sampler is a perfect way to try several new products all at once! Whether you are a "menstrual veteran" searching for healthier options or are completely new to internally worn products, this kit is for you. Where else can you try 6 products from 3 different brands?
1 Comment | - We'd love to hear from you!
---
Learn why you should celebrate Earth Day with these startling facts. But don't stop there, join us for a fun and interactive online event tomorrow, Monday, April 22nd at 12pm PST / 3pm ET. (Can't make it no worries! Register and we'll send you the replay!
We're co-hosting this event with the lovely, Nicole Jardim, women's health coach at The Healthy Elements to help you learn to have a "greener," healthier life. Oh…and we'll be giving away some great, "green" products from Maxim Hygiene. Make sure to enter the giveaway below the video!
1 Comment | - We'd love to hear from you!
---
Join us and Women's Health Coach, Nicole Jardim of The Healthy Elements, for this exclusive Earth Day celebration!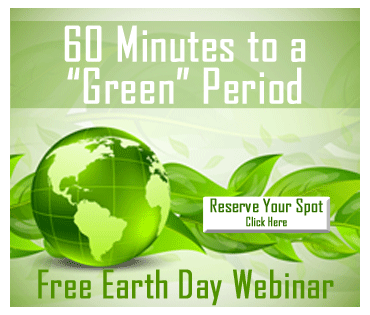 What is Earth Day? Earth Day is an annual day on which events (like this one) are held worldwide to demonstrate support for environmental protection.
Why should you be concerned with environmental protection? To name a few there is: our children's future, increased waste/pollution, and global warming.
But one of the best reasons is the direct effect on our health. Our bodies come into contact with chemicals and toxins daily, but do you know how they are affecting:
OUR lives?
OUR environment?
OUR periods?
Well, that's exactly what will be covered in this free 60 Minutes to a "Green" Period Webinar on April 22nd.
You're going to learn:
How chemicals in the environment (food & beauty products) are affecting women's health
The harmful effects of hormones in our food
How to reduce chemical exposure

You will also learn:
The effects traditional menstrual products are having on the environment and your health
Solutions to many menstrual product complaints such as: irritation, vaginal dryness, TSS concerns
Our favorite eco-friendly, body-friendly, period-friendly products that will greatly improve your "monthly" experience
And more!!
You DO NOT want to miss this one! Share this with your girlfriends too! We'll be partying on Monday April 22nd, 2013 at 12am PST / 3pm EST!
Even if you can't make it, sign up anyway and we'll send you the recording the next day!!

No Comments | - We'd love to hear from you!
---
We are "March"ing into Endometriosis Awareness Month with a fun giveaway announcement! This Friday we'll be hosting a special tweet chat designed to raise awareness with
a special guest from the Endometriosis Research Center and Dr. Sallie Sarrel. You'll get a chance to learn more about this horrible disease affecting millions of women, hear common myths (and truths!) and more.
To promote the tweet chat and encourage participation we are announcing another great giveaway. It's actually a special giveaway for us. Why? Because you are getting a sneak peek into a BRAND NEW line of product packages designed to help women everywhere have a "Better Period!"
For all of you new to BePreparedPeriod.com it is our mission not only to prepare all girls for puberty, to break the silence on this "taboo" topic with open menstrual conversation, but to also help empower every woman to have a Better Period.
No Comments | - We'd love to hear from you!
---
This Thursday, February 28th at 12pm PST we are co-hosting a 60 Minutes to a Better Period (LIVE) webinar with women's health coach, Nicole Jardim at The Healthy Elements.
Whether you seek solutions to period problems like: cramps, heavy flow, bloating, cravings, headaches or moodiness, or would just like tips for how you can have a healthier period, this event is for you!
In this free webinar you will learn:
The perceptions women have about their menstrual cycle
How to master the 4 phases of your cycle so you can work smarter, live better & feel great!
Three solutions for making your next period less painful
Period protection products that are healthier, eco friendly and work better!
A special BONUS, Nicole will reveal her #1 food for keeping cravings at bay

We promise this event will be like no other! But then again, "How many period webinars have you been on?" Check out the video below for a little jump start on the fun we'll be having. And make sure to share it with your friends, they'll be glad you did!

A little disclaimer: The "seating" on this webinar is limited and on a first come, first served basis – make sure you sign up before they are all gone!
No Comments | - We'd love to hear from you!
---