Events
We are celebrating the month of "love" on February 8 with the tweet chat topic, Learning to Love Yourself & Your Period.
Joining us as special guests will be women's holistic health coach and fix your period specialist Nicole Jardim and body confidence coach Alison Leipzig. We couldn't ask for two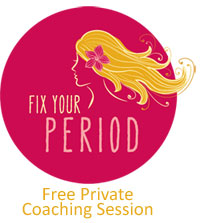 more lovely, better suited ladies to guide us to a deeper inner love.
To help promote the chat and encourage participation Nicole has generously given us a single, private Fix Your Period coaching session (a value of $125) to give away to one lucky participant. The Fix Your Period Program specializes in helping women with a variety of menstrual concerns, including:
Irregular periods
Painful periods
PMS/PMDD
PCOS and more

No Comments | - We'd love to hear from you!
---
The similarities between puberty and menopause are vast. Think about it. Teens who are reaching puberty deal with acne, fluctuating hormones, body shape changes, irregular menses, growing pains and fatigue. Similarly, women going through peri-menopause or menopause are sometimes afflicted with mood swings, joint aches, the inability to concentrate, skin eruptions and mind-numbing exhaustion.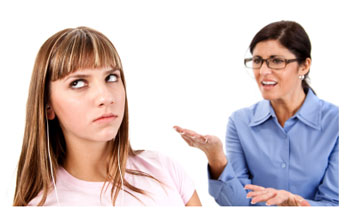 As women wait longer to have children, their menopause is more often coinciding with the onset of puberty in their children. The question, then becomes who just slammed the door and began sobbing? was it mother or daughter?
Coinciding hormonal transitions can result in tiresome bickering and cause extra strain on the entire family. While it's difficult to achieve complete serenity in a house where hormones are colliding, there are measures that can be taken by both mother and daughter to ease tension. The following are a good place to start:
No Comments | - We'd love to hear from you!
---
You Are Loved exists because tampon related Toxic Shock Syndrome (TSS) is killing young women.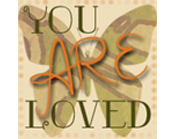 In June, 2010, a 20 year old college student became ill with what was at first assumed to be the flu.  This student, Amy Elifritz, died a few days later because she developed TSS while menstruating and using tampons.
Amy's mother, Lisa, founded You ARE Loved, a non-profit organization devoted to raising awareness about tampon related Toxic Shock Syndrome (TSS).
The #1 reason teens and young women prefer tampons is so no one will see, smell, or know.
You ARE Loved seeks to raise awareness about tampon related TSS by
reaching out with Amy's story
sharing TSS symptoms
offering support
providing a place for survivors to share their TSS experiences with others
informing women of safer options
answering questions about TSS
It's not enough to know about TSS.  We must be able to talk about it. Tampon users must be comfortable enough to say: "Hey, I'm on my period and I'm using tampons and I think I might have TSS – I need help!"  And, we all must be willing to initiate period talk, if only to raise awareness about TSS.
Would you or your daughter
be able to recognize the symptoms of TSS?
know what to do?
be open to learning about safer menstrual options?
share that you are using tampons with anyone? (Did you know that with TSS you can become deathly ill and if no one knows about the tampon inside you…you might die from TSS?)
TSS kills. That's a fact.
Join us for #PeriodTalk on December 14 at 2:00 pm ET and help us raise awareness.
Never forget – You ARE Loved.
by Suzan Hutchinson
Director of Connectivity for You ARE Loved
No Comments | - We'd love to hear from you!
---
Between Black Friday and Cyber Monday sits Small Business Saturday®, a day dedicated to helping small businesses and their communities.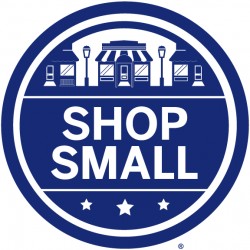 We at Be Prepared Period are proud to take part in Small Business Saturday this year and we want to encourage you to Shop Small® with us on November 24th.
On Small Business Saturday, we are excited to offer a special 10% off our already low prices. Just enter promo code #ShopSmall at check out between now and Monday, November 26. We welcome you to get to know us, not only as a small business but a mom founded and run business.
Visit ShopSmall.com to learn about other ways to get involved and support your favorite small businesses. Also, don't forget to "Like" and recommend us on Facebook at facebook.com/BePreparedPeriod!
Thank you for supporting Small Business Saturday 2012!
Tara Bruley & The Be Prepared Period Team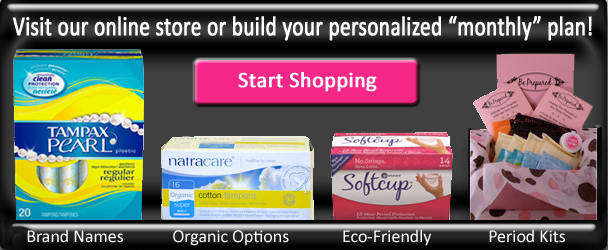 No Comments | - We'd love to hear from you!
---
December 14th, mark your calendar! We are hosting a special tweet chat featuring some wonderful guests. And to help promote the chat, Lunapads has generously given us 2 – $20 gift certificates to giveaway to two lucky participants. Winners get to select their favorite cloth pads! (Shop the One4Her section and a pad will be donated to a girl in East Africa for every product purchased!)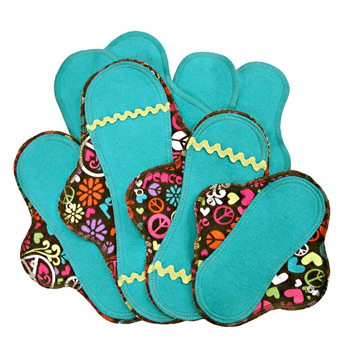 What makes December's chat different?
December brings a time of giving and that's exactly what our special guests Pads4Girls, You ARE Loved & Days For Girls do…GIVE.
Their time, passion and commitment to improving the lives of others can be seen by all the fantastic things they are doing. From providing sustainable products to those in the developing world to literally saving countless lives by spreading awareness of the dangers found in products that millions of women use everyday.
So please, join us and learn more about what these wonderful organizations are doing to make a positive impact for not only the lives of women but the world!
1 Comment | - We'd love to hear from you!
---
For those of you who saw our post a couple weeks ago, you knew about our plans to participate in Girlfest, an event held October 2oth to celebrate all the cool things about being a girl, organized by Girl Scouts of Western Washington. Participating in this event last year, we somewhat knew what to expect, so this year you might say we were more prepared.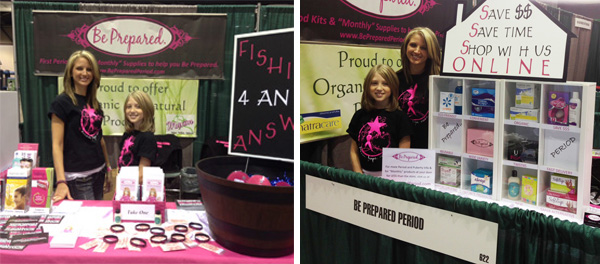 Last year we were incredibly busy, barely having a chance to take a breath. We literally had a line of girls at our booth the whole day. This overwhelmingly great response spoke volumes about the work we are doing. Having so many girls, parents and leaders flock to our "period booth" confirms the need for more information on periods & puberty.
So how did we prepare ourselves for another fantastic event (besides bringing a tank of oxygen)?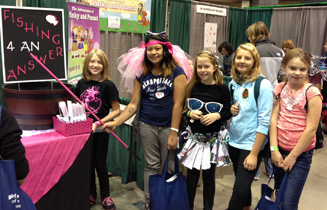 Well, we started by bringing more samples and materials – last year we ran out about an hour before it was all over (unbelievable knowing how many we brought!)
We planned a fun, new, interactive game to play at our booth to keeps things fresh.
We brought an extra staff member, Mikayla (the inspiration behind Be Prepared Period). She was fantastic at directing all the gaming fun while also making girls feel more comfortable – coming to someone a little closer to their age.
No Comments | - We'd love to hear from you!
---
by Suzan Hutchinson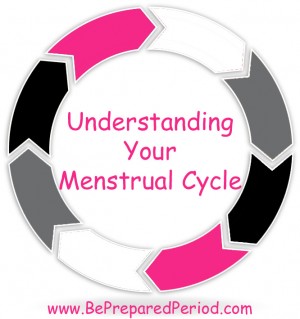 Understanding your menstrual cycle – sounds clinical, doesn't it? Like something we would study in high school health class or in a college level women's studies course.
To be honest with you, I wish that during my growing up years someone had given me the opportunity to learn the information that will be shared during the PeriodTalk Tweetchat on November 9, 2012 from 2:00 – 3:00 p.m. ET. This type of information is empowering and can be life changing!
I know it was for me when I first discovered it. It has revolutionized my view of my own menstrual cycle and enabled me to appreciate my period.
Appreciate my period?  YES!  A woman's period is so much more than 3 to 7 days of bleeding just as the menstrual cycle is so much more than the "period" period.
Your period marks the beginning of a new cycle – a beginning.  Beginnings are filled with possibilities and opportunities. Click to continue reading… »
No Comments | - We'd love to hear from you!
---
November 9th will not only bring about another fun tweet chat, but also another great giveaway! We are thrilled to have Jessica Marie & Suzan Hutchinson joining us as specials guests as we discuss, Menstrual Understanding and Creativity.
To help promote the chat and encourage participation, Jessica Marie, founder & artist at Vulva Love Lovely has generously donated not 1 but 3 menstrual journals to give away during the chat. Be sure to check out her unique artwork at VulvaLoveLovely.com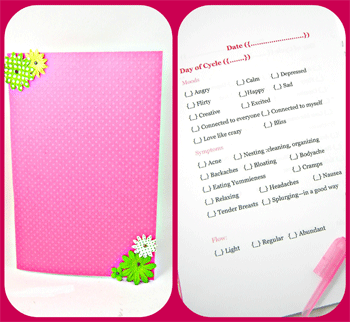 Why a menstrual journal?
"Tracking your period is a pretty important habit to pick up. It helps you establish a base-line for the usual number of days in your cycle, symptoms, and so on. Drastic changes in these can mean a bad interaction with new meds or something much more.
But for the most park Period Trackers totally suck. Why?
Because they focus on one thing and one thing alone: tracking negative symptoms of your period.
And yes, there is something other than negative symptoms. Do a scholarly search of medical journals and with some serious digging you'll find something astounding: positive symptoms.
6 Comments | - We'd love to hear from you!
---
Girlfest is tomorrow and we couldn't be more excited!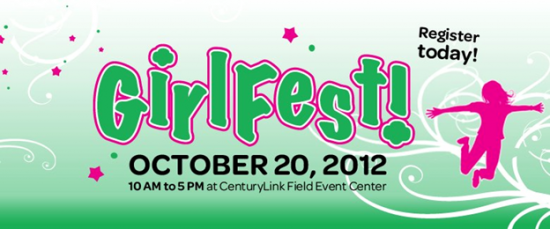 Last year we had the opportunity to participate in GirlFest, a day-long celebration for EVERY girl (and their families) that celebrates all the cool things about being a girl! It was such an amazing experience we couldn't miss the opportunity to do it again. There are hundreds of exhibits with information and opportunities to fit every girl's interests. Rock climbing, painting, dancing, music and even a few surprises can be expected at this year's event. It's a day full of fun!
Want to learn how you can join in on the fun? Here's the DEETS!
What: GirlFest 2012
When: October 20, 2012 – 10am to 5pm
Where: CenturyLink Field Event Center – Seattle, WA  – Make sure to stop by and see us (booth #622) for games, prizes, samples and more!
Why: Have you ever thought, "I sure wish there was one whole day where I could learn more about what I like and who I am"? If you're a girl (or know one!) and you live in Washington, then you'll be pleased as punch to know that day exists!
How: Tickets can be purchased online (and printed at home) at http://bit.ly/NROZwU or you can purchase them at the door. Tickets are $15 per person (4 and under FREE).
Hope to see you there!!!
No Comments | - We'd love to hear from you!
---
Let's talk about it, and take it seriously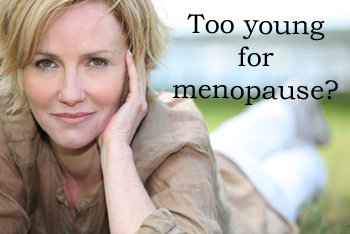 Usually when a day is designated to a specific cause or event it is meant to be celebrated, but if you ask a woman going through menopause what she thinks of Menopause Day she'll tell you there is nothing celebratory about hot flashes, migraines, fluctuating body weight and low libido. So instead of celebrating it, this commemoratory event should be an opportunity for us to educate the world about this "special time of our lives" and to address the issues and concerns that many women (and their men) have that aren't always openly discussed at the dinner table.
Am I too young for Menopause?
1 Comment | - We'd love to hear from you!
---