Menstrual Tips

Looking for a disposable feminine hygiene option to help you stay on the go during your flow?
If you've been considering making the switch from pads to tampons, or are wondering how to talk an adolescent through the ins and outs of inner wear, we have some no-nonsense info to get you started. We've broken it down into helpful sections so that you can scroll right to the info you need the most! Click to continue reading… »
No Comments | - We'd love to hear from you!
---
It can be difficult to feel like you are one of the only girls in your grade that hasn't started her period or hasn't seemed to 'blossom' yet.  If you are what might be called a 'late bloomer' (I know, awkward term) it is normal to feel anxiety and worry that you are different, or that something is wrong with you!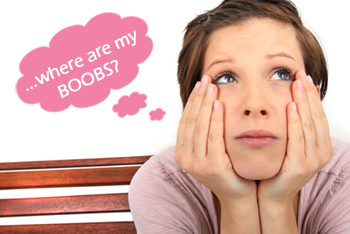 But the best thing to do is put your worries aside – and realize that when it comes to puberty, there is no such thing as 'normal!'  (Heck, you might even consider yourself lucky.)
Some girls start menstruating at the age of 8 or 9.  Others may not start their periods until they are 15 or even 16.  Some factors that can delay your first period are EXTREME exercise (meaning several times a week for several hours per day) and a diet that is lacking in vitamins and minerals.
No Comments | - We'd love to hear from you!
---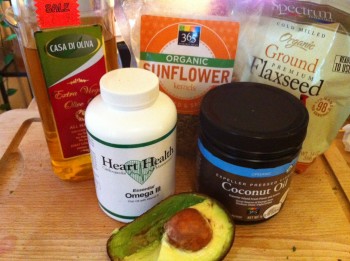 When I was younger I tried a different diet almost every week.  No surprise really, I was a teenager in the 90′s – the decade of low-fat/no-fat foods.  Remember Snackwells? Yeah, I was all over those things!  When I was about 15 I read that one should not consume more than 25 grams of fat a day, and just like that, fat became the enemy to be avoided at all costs!  For years I would constantly aim for as little fat as possible, always trying to stay as far under 25 grams as I could.
Fast forward to my early 20′s. I started to develop some MAJOR health issues that I could not figure out!  I was constantly sick, had achy joints, my digestion had gone from bad to worse and my menstrual health was a disaster. I went to countless doctors but all the tests came back normal. According to the docs I was fine. However, I was not feeling fine. It's not like I was lying in a hospital bed but I felt unhealthy even though I kept being told that I was okay. In addition to my major issues, my skin and eyes were dry and my hair and nails were a brittle mess. No matter how much water I drank I still felt dehydrated and it seemed that the food I was eating wasn't being absorbed.
Let's just say that this period in my life served as my wake-up call. Since that time I've cleaned up my diet and lifestyle significantly. I kicked the processed junk-food habit and starting eating a LOT more veggies and whole grains. But fat?  Sure I'd cook with olive oil and eat avocados once in awhile but that was the extent of it.
Two and a half years ago I was introduced to Sally Fallon (author of Nourishing Traditions and founder of the Weston A. Price foundation) through The Institute for Integrative Nutrition. Her presentation totally changed my perspective on fat. Click to continue reading… »
2 Comments | - We'd love to hear from you!
---
3 Comments | - We'd love to hear from you!
---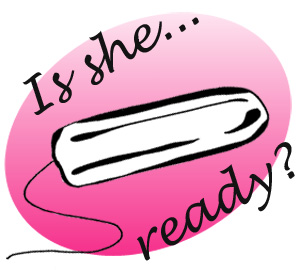 When it comes to feminine hygiene supplies, there are almost as many questions as there are products!  Since your daughter will use approximately 10,000 pads, tampons and/or panty liners in her lifetime, it is worth investing some time to learn more about her options.
The Starting Line
Some girls start menstruating at age 9 while others don't have their first period until age 15.  Whether your daughter starts before most of her friends, along with them, or is one of the last to get her period, the odds are good that she will start with disposable pads (or a mix of disposable pads and panty liners).  Pads are practical, easy to use, and highly effective.
11 Comments | - We'd love to hear from you!
---
Swimsuit Season
Swimsuit season has officially arrived!  If your summer is anything like mine, you will be in the water a lot this summer. And, more than once you may find the fun in the water is planned on a day when you are menstruating.
Stressful Situations
When it comes to swimming or even just being in a swimsuit during your period, many girls and women worry.  We worry about so many different things, including: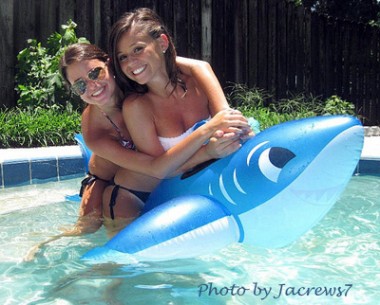 – How can I make sure no one knows I am menstruating?
– What swimsuit should I wear so I don't feel so awkward?
– What if I have a wardrobe malfunction and people see my tampon string?
– Where is the closest bathroom and how can I escape there without being noticed?
– Who do I really want to share this part of my life with?
If you are a tween or a teen this is especially challenging.  Everyone has expectations of what you should be doing.  People know you love the water, but you may not want everyone to know when you are on your period (much less what feminine hygiene products you use or what products you are not comfy even trying).
1 Comment | - We'd love to hear from you!
---
Join us and Women's Health Coach, Nicole Jardim of The Healthy Elements, for this exclusive Earth Day celebration!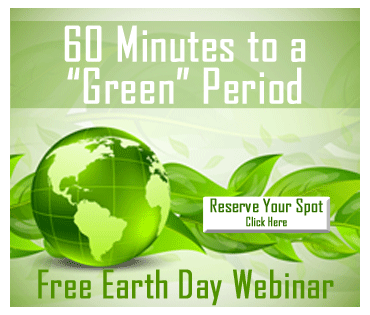 What is Earth Day? Earth Day is an annual day on which events (like this one) are held worldwide to demonstrate support for environmental protection.
Why should you be concerned with environmental protection? To name a few there is: our children's future, increased waste/pollution, and global warming.
But one of the best reasons is the direct effect on our health. Our bodies come into contact with chemicals and toxins daily, but do you know how they are affecting:
OUR lives?
OUR environment?
OUR periods?
Well, that's exactly what will be covered in this free 60 Minutes to a "Green" Period Webinar on April 22nd.
You're going to learn:
How chemicals in the environment (food & beauty products) are affecting women's health
The harmful effects of hormones in our food
How to reduce chemical exposure

You will also learn:
The effects traditional menstrual products are having on the environment and your health
Solutions to many menstrual product complaints such as: irritation, vaginal dryness, TSS concerns
Our favorite eco-friendly, body-friendly, period-friendly products that will greatly improve your "monthly" experience
And more!!
You DO NOT want to miss this one! Share this with your girlfriends too! We'll be partying on Monday April 22nd, 2013 at 12am PST / 3pm EST!
Even if you can't make it, sign up anyway and we'll send you the recording the next day!!

No Comments | - We'd love to hear from you!
---
The similarities between puberty and menopause are vast. Think about it. Teens who are reaching puberty deal with acne, fluctuating hormones, body shape changes, irregular menses, growing pains and fatigue. Similarly, women going through peri-menopause or menopause are sometimes afflicted with mood swings, joint aches, the inability to concentrate, skin eruptions and mind-numbing exhaustion.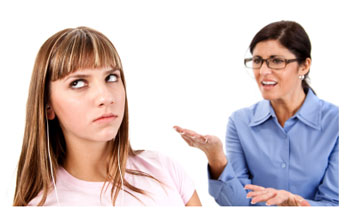 As women wait longer to have children, their menopause is more often coinciding with the onset of puberty in their children. The question, then becomes who just slammed the door and began sobbing? was it mother or daughter?
Coinciding hormonal transitions can result in tiresome bickering and cause extra strain on the entire family. While it's difficult to achieve complete serenity in a house where hormones are colliding, there are measures that can be taken by both mother and daughter to ease tension. The following are a good place to start:
No Comments | - We'd love to hear from you!
---
By Gina Badalaty


6 Keys to Help You Teach Your Special Needs Daughter about Puberty
One of the more challenging aspects of raising a daughter with special needs is teaching her about puberty.  This year my 9 year old, Amelia, started showing the earliest signs of puberty.  I panicked, but after I calmed down, I came up with a practical plan on how I would teach her.  In developing my plan, I discovered six keys that can help you take the right approach to teaching your daughter about puberty.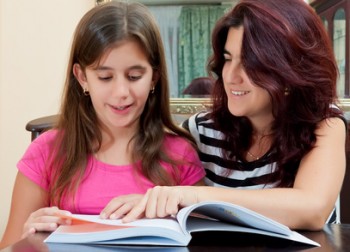 1.  Communication.
If your child has a speech disability, or is unable to understand you, you must find another way to communicate what puberty is all about.  This can entail a variety of methods.  A good book can help, or you may need to find a picture exchange system (PECS) or social story based specifically on puberty.  If not, look around for good images and create your own PECS or social story tailored to your child's needs.  We use the American Girl book, "The Care and Keeping of You," which Amelia likes very much.  (Note: it is very graphic.)
2 Comments | - We'd love to hear from you!
---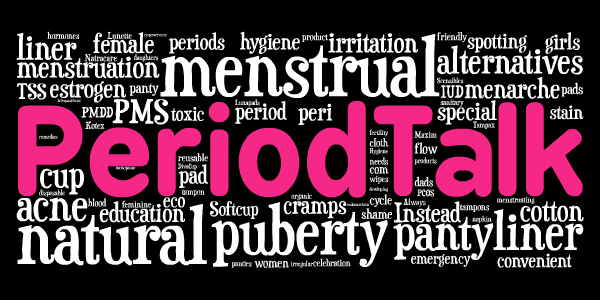 FOR IMMEDIATE RELEASE
SEATTLE— BePreparedPeriod.com has launched what may be the only online community for women of all ages, developing girls and their parents, a safe place for questions and answers about menstruation, feminine hygiene, the female body and more.
PeriodTalk is free and open to anyone to ask and answer questions anonymously. BePreparedPeriod.com founder Tara Bruley, a Seattle-area mom, said PeriodTalk is an accepting place for questions that women, parents, girls, "tweens" and teens may be uncomfortable asking about menstruation and physical development elsewhere. Other members of the community can offer their own insight, and PeriodTalk experts may also chime in with guidance and knowledge. Click to continue reading… »
No Comments | - We'd love to hear from you!
---