Uncategorized


The temperatures are cooling down, the days are getting shorter, and school is back in session. Fall is upon us, and with it, comes a brand new routine. Often times, autumn is the beginning of busier schedules, cluttered calendars and ever-growing to-do lists. During this time of year, it's all too easy to let self-care fall by the wayside.
In the midst of all of this activity, your period can become one more thing to be dealt with or checked off a to-do list. In fact, it's common to try to work through or ignore your period altogether! As grown women and mothers of teenage daughters, it is so important that we take the time to establish healthy and manageable routines to effectively nourish our body and minds all the time – but especially during our menstrual cycles.
Self-care (just like periods!) can get a bad wrap for being inconvenient or impractical in the midst of school, work, and other obligations. The fact is, that couldn't be further from the truth! We've rounded up our favorite techniques for taking care of our bodies during our periods. And since they're all relatively quick and simple, each of these can easily fit into your back-to-school routine! Can you say, win-win?
Here are our top nine tips for managing menstrual discomfort during this season: Click to continue reading… »
No Comments | - We'd love to hear from you!
---

Looking for a disposable feminine hygiene option to help you stay on the go during your flow?
If you've been considering making the switch from pads to tampons, or are wondering how to talk an adolescent through the ins and outs of inner wear, we have some no-nonsense info to get you started. We've broken it down into helpful sections so that you can scroll right to the info you need the most! Click to continue reading… »
No Comments | - We'd love to hear from you!
---

Whispers in the locker room, awkward conversations with family members, and commercials with veiled messages for strange-looking products. We all knew it was coming. Did we feel prepared?
According to data from the National Health and Nutrition Examination Survey, the average American girl will get her first period stories before her thirteenth birthday[1], with ages as young as eight and nine becoming more and more common.
Only two generations ago, our grandmothers could anticipate this life event arriving while they were applying for their driver's license, or writing final exams.
As the discussion grows over the causes of premature menarche, the question remains: how do we support young girls and women as their periods begin earlier and earlier? Click to continue reading… »
No Comments | - We'd love to hear from you!
---

Be Prepared. Period an online resource is on a mission to educate students across the United States about healthy feminine hygiene practices.
Marysville, WA – May 5, 2016
Today, Be Prepared. Period (BPP), an online resource of menstrual information and products announced a brand new project to bring feminine hygiene products and menstrual health education to schools across the United States.
They are offering free learning resources and products to educators who are interested in teaching their students about #healthyhygiene practices.
The Healthy Hygiene project is committed to teaching adolescents about caring for their bodies and the earth by making sustainable choices. This project aims to bring awareness and provide solutions for the following global initiatives: Click to continue reading… »
No Comments | - We'd love to hear from you!
---

Joining forces with the DivaCup we are bringing you one of the most powerful ways to conquer your cramps! Combining two of our favorite cramp busting products, The DivaCup and Cramp Tea, we've created some great opportunities to score some tea, for FREE! Click to continue reading… »
No Comments | - We'd love to hear from you!
---
By Dr Zeenobiyah McGowan Ph.D.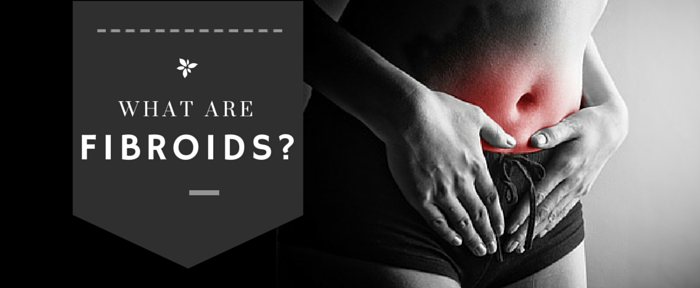 What are Fibroids?
A diagnosis of uterine fibroids can be a scary thing, but it does not necessarily mean what you think. Fibroids are tumors, but they are almost always non-cancerous. Ninety-seven percent of the time, they do not even have an impact on fertility. It is a common problem that affects many women. They are most likely to be found in your childbearing years (20s and 30s) but they can be diagnosed at any time. It is, however, rare for this diagnosis to take place after menopause.
No Comments | - We'd love to hear from you!
---
By Mache Seibel, MD

Am I in perimenopause? When does it happen? How will I know? How long will it last?
These are questions I'm asked all the time by women who can't imagine it's possible. Not now! Not at my age! Or am I already in menopause?
You may know the mean age of menopause in the United States is 51 years. But did you know that 1 in 10,000 women go into menopause before age 20; 1 in 1000 go into menopause before age 30; 1 in 100 before age 40 and 1 in 10 before age 45? Perimenopause is that up to 10-year window of transition when symptoms begin to occur.
Just like the word perimeter means around an area, perimenopause means the timeframe around menopause. If you think back to puberty, there was a transition when menstrual cycles were irregular, mood swings were common, sleep was a challenge, and your body began to go through changes that made you wonder if it was still you.
Similar types of things happen in perimenopause. Both mind and body change, at first gradually and eventually at a much faster and more noticeable rate. Here are 5 of the symptoms you are likely to notice and a little bit about them: Click to continue reading… »
No Comments | - We'd love to hear from you!
---
It feels good to feel pretty, doesn't it?
But feeling pretty isn't always easy (not for me anyways). Feeling pretty usually means I've given myself a little self-love and have put in a little effort, I mean more than just throwing on a t-shirt and yoga pants.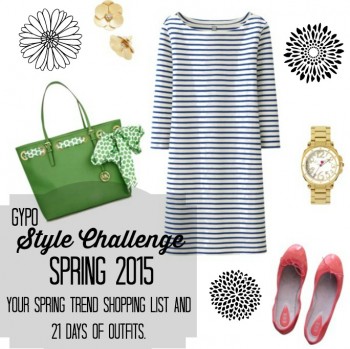 But effort takes energy, and if you're like me, there's not always enough of it to go around to get everything that needs to be done, done. That's why last year my daughter and I were super excited to come across the Get Your Pretty On Summer Style Challenge. Being slightly competitive (even if just with myself), hearing the word "challenge" always peaks my interest.
But this challenge was different, it didn't involve some grueling diet or exercise routine – it was all about clothes!
It started with a shopping list of about 20 items or so (you can shop for new items at the mall or shop your closet for existing pieces). Then, for 21 days you receive a new outfit idea in your inbox for you to recreate. Fun right!?! There's even an awesome Facebook group for all participants to share pics of their creations.
No Comments | - We'd love to hear from you!
---
What comes to mind when you hear the title, The Hormone Diva?
Is it a sassy expert filled with knowledge about hormones? If so, you couldn't be more right! Robyn Srigley is just that. As a PMS coach and holistic nutritionist she is full of facts and humor to make learning about hormones simple and fun!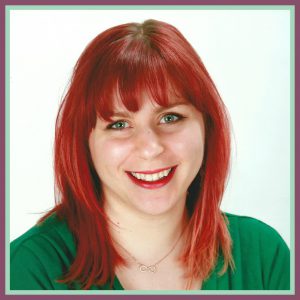 Over the past year, we have had the honor to work with Robyn on a shared mission – a mission to help educate ladies, leading them on a journey to improved menstrual health and better periods.
Like the diva that she is, you can find her sharing her expertise all throughout BPP – in our PeriodTalk Q &A Forum, our co-hosted webinar (Learn to Ditch Your PMS Cravings with 4 Simple Tricks) as well as the following articles:
– Why Is My Period Irregular? (and infographic)
– Know Your Flow
– Top 5 Natural Remedies for Menstrual Cramps
– My Period is a Pain in the Boob!
As a regular contributor at Be Prepared. Period., we thought it about time we give Robyn the introduction she deserves.
When asked to share a little about herself and the work she is doing, Robyn says…
I am fiercely committed to guiding women to achieve vibrant health, pain-free periods and balanced moods so they can finally regain control of their hormones, cycles and LIFE. With experience working with amazing clients with similar worries and concerns and guiding them to achieve remarkable success, my mission and commitment is to replace your anxieties with JOY, to open possibility in your life and to have a positive impact on the next generation. Click to continue reading… »
No Comments | - We'd love to hear from you!
---
By Robyn Srigley, BA, PTS, CNP, NNCP

Big or small, round or droopy– breasts are a part of our lives every day! Whether we wish they were bigger or smaller or perkier, they are here to stay and we should love them with all we've got! It's pretty common knowledge that most women at some point feel PMS symptoms (up to 90%). One of the major symptoms is breast pain or tenderness.
This is something I've ALWAYS suffered with. Some cycles, it would be just a little discomfort or swelling, and sometimes I've had cycles where I can hardly move or breathe without pain. For me, it was part of my PCOS, a hormonal imbalance that plagues women with severe PMS, among other things. So how can we kick this pain in the boob to the curb?
CAUSES
There could be many causes of breast pain in relation to PMS. I'm going to talk briefly about the top 3 causes. Take a gander and see where YOU fit in! Click to continue reading… »
No Comments | - We'd love to hear from you!
---