Learn About Larger Health Issues Related to Menstruation

PERIOD PAIN IS NOT NORMAL.

If you are experiencing pain beyond discomfort with your menstrual cycle we urge you to dive deeper into your health to find the cause.

Start with the articles to the right, then check out our other articles and free resources.
OUR MOST RECENT ARTICLES ON MENSTRUAL RELATED ISSUES
By Robyn Srigley, BA, PTS, CNP, NNCP

Big or small, round or droopy– breasts are a part of our lives every day! Whether we wish they were bigger or smaller or perkier, they are here to stay and we should love them with all we've got! It's pretty common knowledge that most women at some point feel PMS symptoms (up to 90%). One of the major symptoms is breast pain or tenderness.
This is something I've ALWAYS suffered with. Some cycles, it would be just a little discomfort or swelling, and sometimes I've had cycles where I can hardly move or breathe without pain. For me, it was part of my PCOS, a hormonal imbalance that plagues women with severe PMS, among other things. So how can we kick this pain in the boob to the curb?
CAUSES
There could be many causes of breast pain in relation to PMS. I'm going to talk briefly about the top 3 causes. Take a gander and see where YOU fit in!Read More… >>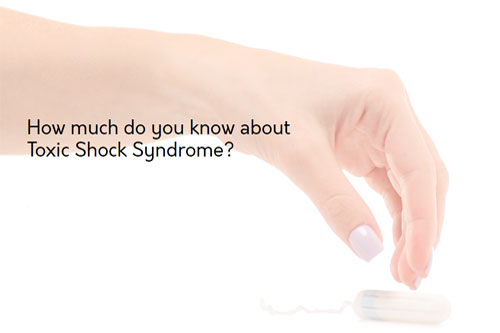 Before you reach for your next tampon, take this quiz to check your knowledge of the signs & symptoms of TSS. Your knowledge could save a life!
HEALTHY PRODUCTS & LIFESTYLE SERIES
This weekly email series is designed to teach you everything you need to know about choosing healthier alternatives that reduce your risk of TSS.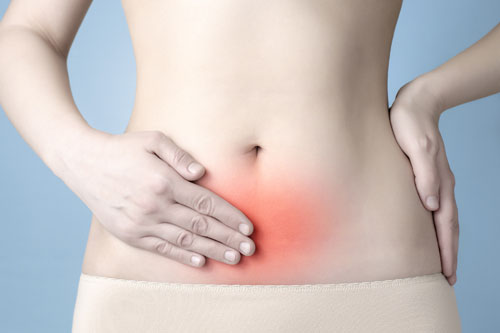 Endometriosis affects 1 in 10 women in the US and has an average diagnosis time of 7 years. How much do you know about the disorder?
These fashionable period kits stuffed with organic tampons or natural pads were designed to keep ladies of all ages prepared with the healthiest options for their period while on the go!