Endometriosis

PERIOD PAIN IS NOT NORMAL.

If you are experiencing pain beyond discomfort with your menstrual cycle we urge you to dive deeper into your health to find the cause. Endometriosis affects 1 in 10 women and has the average diagnosis time of 7 years. The earlier the diagnosis the better!

Start with the articles to the right, then check out the articles, stories of  endo, and free resources below.

ARTICLES ON ENDOMETRIOSIS

Endometriosis is a difficult disorder to have to deal with – physically and emotionally. If you have a loved one that has been diagnosed with endo – they need you now more than ever. But even if you're looking for ways to support them, sometimes it can be hard to know where to start.
For Endometriosis Awareness Month, we've decided to reach out to our network of endo sisters for their input. Who better to lend their expert advice on endo support than women and girls that are currently battling it? We'll be breaking down their answers into a series of blog posts designed to help the loved ones and caretakers of those with endometriosis. Together, we can make a difference in the lives and outlook for those affected by this painful disorder. Today, we're tackling the question: What do you wish your friends and family knew about endometriosis? Keep reading for tons of valuable insight from these brave endo warriors – and check back soon as we dive into more of their responses in future blog posts.
Read More… >>

ENDO-STORIES  BY  ENDO-SISTERS

By Dr. Allegra Hart, ND   My period used to be incredibly painful. The best way for me to describe how they felt was like being ripped apart by Freddy Krueger from the inside. I didn't know anyone who had as much pain as I did with my menstrual cycle. I did the usual...
read more
By Madeline Hi! I'm from the Dominican Republic and this is the story that I share with this horrible disease. Ever since I was 15 yrs old and it was time to get my period, it was a time of suffering. It hurt a lot, I used to cry a lot and spend two days in bed...
read more
By Becky Mantuano I'm going to try and tell you (and not leave anything out) because it's been one heck of a journey. I guess I always knew something just wasn't right. I started my cycles at 13 and they were always painful. Crippling I guess you could say. At 16 I...
read more
By Shirley I was diagnosed with endometriosis in October 2012, at the age of 45 after over 10-years of being diagnosed with poly-ovarian cysts. My last ultrasound in 2012 was identical to my ultrasound from 2007. Ultrasounds do not show endometriosis! I was fortunate...
read more
The Beginning ……… Instead of feeling sorry for myself I have made the choice to raise awareness and support for Endometriosis. This is an overview of my story so far........... In my early teens I always suffered with heavy and painful periods and in the early days I...
read more
I hope my story will be informational and helpful to all women who suffer from Endometriosis. Since I first started my menstrual cycle at just 11yrs old, it was just awful. I had horribly heavy cycles and would get very sick and missed school because of it. My cycles...
read more
I just wanted to share a little bit of my story. Back in 2010 I remember going through so much pain. I had all sorts of tests done along with seeing two doctors. After a scope and colonoscopy, and even having one doctor tell me I didn't have endometriosis, I was...
read more
Let me start by saying that I have always had VERY painful periods. Like most other Endo Sisters who have been kind enough to share their story, I thought this was normal. I would spend the first couple days of my period in so much pain, it was insane. I can remember...
read more
Hi! My name is Jennifer, I'm 30 years old & live in Mobile, AL. Since March is endometriosis awareness month, I'd like to share my story with you about my battle with this disease. I hope that in sharing my story it will give others with the disease hope, & help raise...
read more
The EndoAngel, Melissa shares her story... "I guess you could say that my story begins like many other Endo Stories begin: with a nasty diagnosis while starring blankly at your doctor.... I know for me, it took days for the information to actually settle. To finally...
read more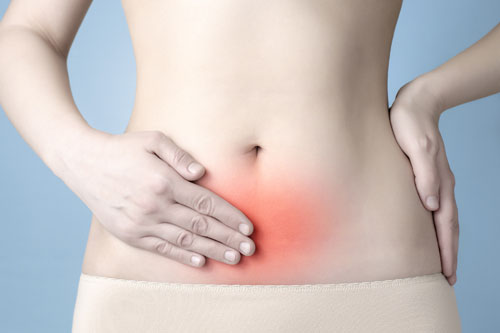 Endometriosis affects 1 in 10 women in the US and has an average diagnosis time of 7 years. How much do you know about the disorder?
HEALTHY PRODUCTS & LIFESTYLE SERIES
This weekly email series is designed to teach you everything you need to know about choosing healthier alternatives that reduce your risk of TSS.
These fashionable period kits stuffed with organic tampons or natural pads were designed to keep ladies of all ages prepared with the healthiest options for their period while on the go!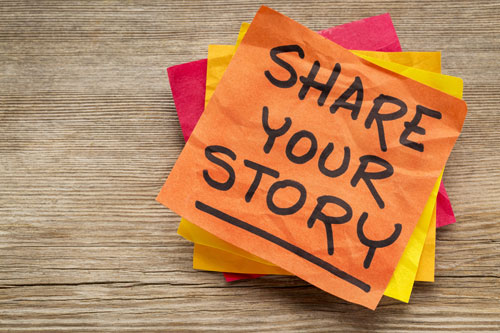 Join our featured EndoSisters by sharing your endo journey with with us. Let's continue raising awareness together!