Period Tips to Ease the Discomforts of Menstruation

It's time to stop living with the belief that bad periods are just a part of life. Start taking charge of your health and learn how you can have a better period!

Start with the articles to the right, then check out our other articles and free resources.
OUR MOST RECENT PERIOD TIPS & ARTICLES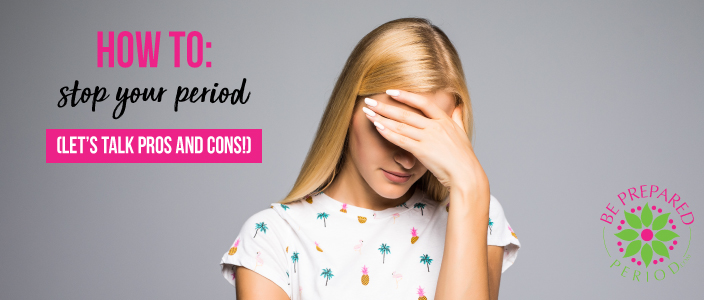 We talk a lot about period positivity around here, but we get it. Periods can be a real pain in the you-know-what. Sometimes, it would be easier if your period just didn't show up for a month or two, right? As with any health decision, attempting to control or change your cycle does come with certain repercussions – but are they worth worrying about? We're answering all of your questions! Below, you'll find everything you need to know about the pros and cons of interfering with your body's menstrual cycle.  We'll be covering the following topics:
Read More… >>